P2E Supports Salvos in 2016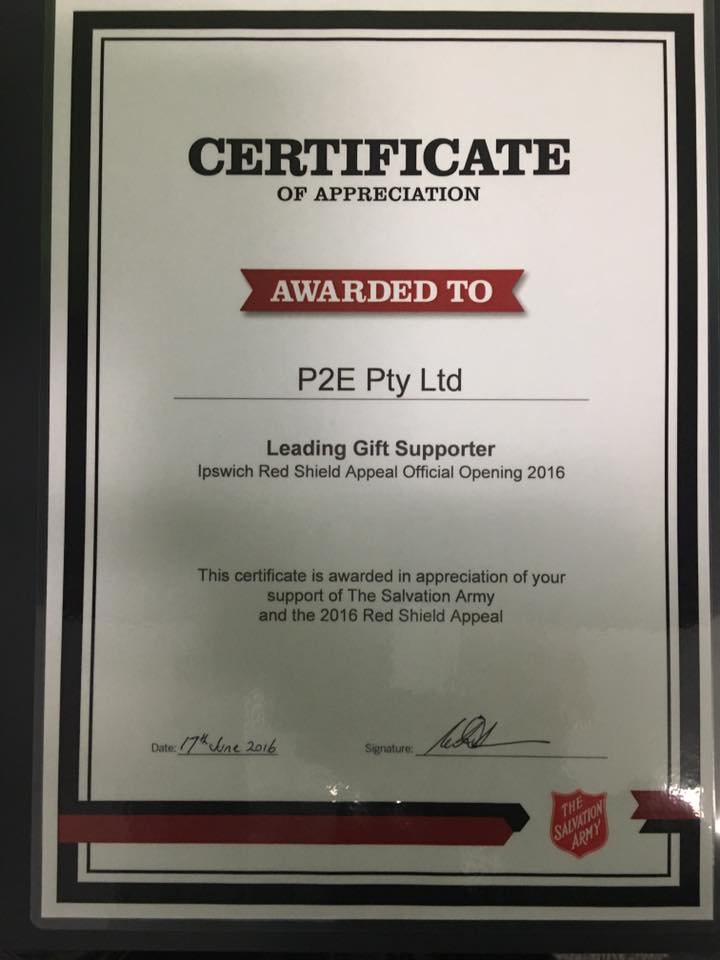 P2E are proud to be recognised by the Salvation Army once again in the 2016 Red Shield Appeal. By supporting this worthy cause we are helping to change a life before it becomes a lifetime, assisting the Salvos to help people to break the cycle of homelessness.
There are more than 105,000 people in Australia who currently don't have a secure and safe place to live.
Donations and volunteers are the lifeblood of The Salvation Army's Red Shield Appeal doorknock. When you volunteer, you help raise vital funds for the running of The Salvation Army's vast network of social services. It may mean a roof to someone without a home, or education support for a child at risk of dropping out of school. The best rewards are the sense of community and the great feeling of helping others.
You too can make a different by donating or volunteering your time to the Salvation Army.