P2E Christmas Giving
P2E are proud to support numerous charitable and community organisations throughout the year, through the donation of our time, expertise and financial contributions.
We are cognisant that the current economic climate is making it difficult for many to people to keep their head above water – financially, emotionally and physically. We can only imagine these pressures are exacerbated over the Christmas and holiday period, increasing the anxiety of some members of the community. For this reason, the P2E team agreed to sacrifice their usual corporate Christmas gifts in lieu of a charitable donation to two worthy organisations in support of those groups who could most benefit.
To get the ball rolling, the P2E Management Team chose 5 worthy organisations, who provide direct action to the diverse needs of our community. The choice was then put to the wider P2E team by survey, to select the top 2 ranking charities as the recipients of the P2E team's donations.
Whilst all five charities initially selected are very deserving, the survey results spoke for themselves. P2E were delighted to make a donation, on behalf of the entire team, to Orange Sky Laundry and Beyond Blue. Below is a little information on these organisations and links to their website.
BEYOND BLUE – Mental Health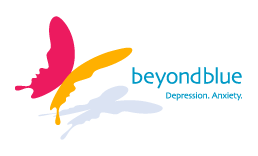 3 million Australians are living with depression or anxiety. Beyondblue is an independent non-profit organisation working to address issues associated with depression, anxiety disorders and related mental disorders. beyondblue works in partnership with health services, schools, workplaces, universities, media and community organisations, as well as people living with anxiety and depression, their friends and family, to raise community awareness of anxiety and depression and reduce associated stigma.
ORANGE SKY LAUNDRY – Homeless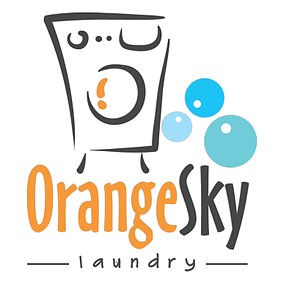 Orange Sky Laundry is the world's first free mobile laundry service for the homeless. A crazy idea in 2014 to put two washing machines and two dryers in a van and wash and dry clothes for free. Starting in the streets of Brisbane, Orange Sky has now grown to 10 services across Australia in Brisbane, Gold Coast, Melbourne, Sydney, Sunshine Coast, Canberra, Perth, Adelaide, SE Melbourne and Hobart. Orange Sky Laundry now does over 6.9 tonnes of laundry every week and hasn't recently expanded into free mobile showers for the homeless. However most importantly, they have over 1,300 hours of positive and genuine conversations every week. The cost of each wash is $6, so the team rely on the generous contributions of donors to help them keep this service alive.
The other organisations that were initially selected included:
FRIENDS WITH DIGNITY – Domestic Violence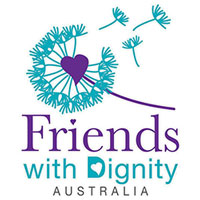 Friends with Dignity is a national not-for-profit organisation providing assistance to men, women and children who have been displaced by domestic violence.
Founded by former Director of Assist A Sista, Manuela Whitford, our dedicated team of volunteers work with registered referral agencies to turn houses into welcoming sanctuaries for people escaping domestic violence.
Together we give people the dignity of a home to call their own.
THE SMITH FAMILY – Children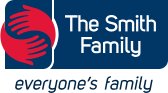 The Smith Family is a children's charity helping disadvantaged Australian children to get the most out of their education, so they can create better futures for themselves. Poverty has a huge, potentially lifelong impact on children. From an early age, kids living in poverty don't have access to the books and learning materials they need. And, since parents often don't have the necessary time or skills to support their children's education, these kids often start school behind their peers and never catch up.
RSL – Defence Support (Aged Care, Counselling, Financial Support, Camaraderie)

Since 1916, the Returned & Services League of Australia (RSL) has existed to ensure help is always available to the men and women of the Australia Defence Forces (ADF). Originally formed by a group of returned soldiers, providing support, advice and camaraderie has always been core to our purpose.
Today's RSL has evolved to be the largest ex-service organisation in Queensland, with over 240 Sub Branches across 10 districts offering practical assistance including:
Assistance with DVA claims
Counselling and support
Emergency financial assistance
Home and hospital visits
Short-term emergency accommodation
Low cost housing
Bereavement assistance
Comradeship and mateship
Connections to other ex-service organisations