We are an extensive and highly experienced team of passionate and results-driven professionals with diverse backgrounds and capabilities. Our network of trusted resources not only deliver pragmatic change and P3 services into your organisation but also ensure the transfer of skills and capability to your people. Meet some of our core team…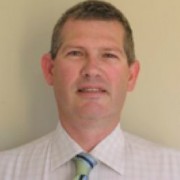 Geoff Crooks is a Founding Director and Principal Consultant of P2E Pty Ltd.
With a Software Engineering background Geoff has over 30 years' experience in delivering business-led initiatives across Europe and Australasia.
Geoff is an Accredited Practitioner of PRINCE2®, MSP® and Managing Benefits™ and is a PeopleCert certified PRINCE2® trainer affiliated with the CC Learning Authorised Training Organisation (ATO). He is an accredited Gateway Reviewer and a Fellow of the Australian Institute of Management, a Member of the Australian Institute of Project Management and the Project Management Institute, as well as the Change Management Institute of Australia.
As a strong advocate of business-led enablement within organisations, Geoff has a primary focus on strategic and program/project alignment. Focusing on outcome achievement and benefit realisation supporting an organisation's blueprint, Geoff specialises in assuring that projects and programs demonstrate direct contribution to targeted strategic states and business benefits.
Geoff (and P2E) is also often engaged to provide Assurance and Recovery services around existing Programs of change and constituent projects.
In the mid-1990's Geoff travelled the world, and established himself in London. It was here that Geoff co-founded and ran a bespoke collaborative and web-technology software development business, growing over several years to have almost 25 personnel and with a variety of multinational customers in the Finance, Insurance, Engineering, Intellectual Property, Logistics and Retail sectors.
Geoff and his family returned to Australia in 2002, where he has been consulting to the Commercial and Government (Federal, State and Local) sectors. Almost without fail, these clients demonstrated to Geoff the benefits of (and need for) co-ordinated, consistent and aligned business enablement and delivery, and engaged executive support.
He has strived to educate and increase P3 maturity levels through skills transfer (consulting, mentoring and coaching) for both individuals and organisations, and has gained an excellent reputation within his commercial, government, education and other clients throughout Australia, UK and Europe. Geoff is a highly motivated executive who constantly drives for excellence in service delivery and has extensive pragmatic experience in the Portfolio, Program and Project (P3) and supporting PMO space.
Geoff holds a Bachelor of Science (Computer Science and Psychology) from the University of Queensland and a Masters in Technology Management from Griffith University. He also has a Cert IV in Training & Assessment, as well as Axelos and PeopleCert certification in the PRINCE2® and MSP® methods, together with direct experience in other P3-related methods and frameworks. Geoff is actively involved in his local community and church, and also serves as a member of a Private School's Board.
Geoff attributes his success to ensuring the right information is communicated and used to evidence the right decisions in ever-changing environments. When supported by an understanding that change is an opportunity as well as a threat, a pragmatic and balanced approach will more likely succeed than not!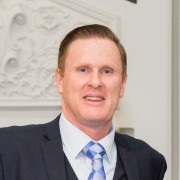 Todd Hunt is a Founding Director and Principal Consultant of P2E Pty Ltd.
Todd is an extremely motivated results-focused professional with extensive knowledge and experience covering business, Portfolio, Program and Project (P3) Management and supporting PMOs. Todd comes from a very strong engineering background where he constantly demonstrated his unique ability to strategise, problem solve and contextualise methodologies into complex organisations undergoing large business transformation.
As a certified Practicing Project Director with the Australian Institute of Project Management, Todd has been instrumental in successfully delivering national and internationally based programs and projects across a variety of sectors. He is also a Fellow of the Australian Institute of Management and possesses a Masters of Business Administration (MBA), Advanced Diploma in Project Management and Diplomas in Engineering, Vocational Training, Business and Frontline Management.
Todd has enjoyed a very diverse and successful career that started in the Royal Australian Navy where he worked in a variety of Management, Training and Engineering positions.
Todd's exceptional skills and experience enabled a successful transition into the commercial sector where he has worked with organisations including Boeing Australia Limited and Seismic Asia Pacific. More recently he has delivered a range of contracted and consulting services across numerous commercial and public sector organisations.
Todd has been instrumental in structuring operational and effective Project Management Offices, is well accustomed to operating in and managing high value (>$100M) Programs and has been recognised repeatedly throughout his career for his governance and management capability.
In recent years, Todd led the restructuring of the Queensland Police Service, the most significant transformational change the Service has seen in some 25 years. This Program of works was a phenomenal success given the size and complexity of what was undertaken.
Todd specialises in business initiative recovery and has the unique ability to operate at the Project Manager and Project Director level, attributing his success to his strategic vision, excellent leadership qualities, openness, diverse experience, creativity and ability to analyse business requirements in environments governed by large scale transformational change.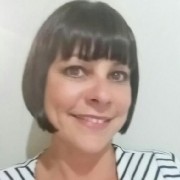 Kristy Wilson is a project management professional with 20 years' experience across various industries, including Local and State Government, Telecommunications, Defence, Aerospace, Finance, Travel Management and Public Safety. Over 15 years has been working directly in project support roles gaining extensive exposure to the entire project lifecycle and, establishing and implementing controls to ensure that projects meet organisational compliance and performance requirements.
Kristy holds a Diploma of Project Management, is PRINCE2® Foundations certified, a Gateway Review Team Member and qualified Internal and QMS Lead Auditor.
With an exceptional capacity to assimilate, Kristy has consistently demonstrated the ability to rapidly acquire essential knowledge in unfamiliar environments to ensure implementation of effective change strategies and delivery of quality outcomes. She has a strong focus on the delivery of organisational benefits and has been key in building stakeholder relationships to deliver transformational change across large organisations.
With over 10 years in heavy industry, she has detailed knowledge of quality, health & safety and environmental requirements both from a legislative and standard perspective and has recently led two organisations (P2E included) to establish and implement ISO certified management systems.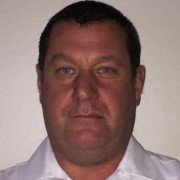 As a program and project delivery manager, Ken McGregor brings a pragmatic focus to delivering strategies that de-risk business initiatives while delivering to customers and their objectives.
Ken has a consultative approach to providing the client business outcomes across a wide range of public and private enterprises. He has strong program management, project delivery and vendor/contract management skills and experience, complimented by a passion for smooth business transformation when delivering capability into organisations.
His proven ability to combine a high level strategic focus with hands-on delivery ensures initiatives meet or exceed stakeholder requirements in terms of scope, cost, quality, risk, outcome and timeliness.
He has repeatedly demonstrated successful delivery of complex strategies and the implementation and migration of composite solutions in innumerable organizational environments.
Ken is well known and respected in the Queensland State Government departments and agencies, and brings a wealth of ICT, business program and project delivery expertise, supported substantial contract management and outsourcing expertise.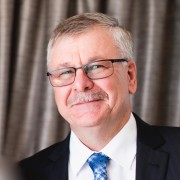 Bill King is Project Management professional who develops strong working relationships and motivates others to deliver quality outcomes and achieve business objectives. He has an extensive engineering and project management background within Defence, Government and Industry sectors.  He served as a Senior Engineering Officer in the RAAF holding a variety of engineering and project management posts in support of major F111 projects and Army Aviation logistic support.  After leaving the RAAF he was appointed Chief Engineer in a private sector organisation, where he extended his engineering management skills in a commercial environment.
His extensive procurement and contract management knowledge and experience has seen Bill successfully lead bid teams for high value defence contracts in excess of $100M.
Bill's knowledge and experience through the entire project lifecycle has been demonstrated repeatedly throughout his career, from development of Business Cases and Request for Tenders (RFT), tender evaluation, contract negotiations and project management from initiation through to closure.
Bill has been consulting to Defence, Government and Industry customers for over 15 years providing engineering, business and project management services.  Bill has delivered capability and strategic planning services, managed a diverse range of projects and has operated in all facets of procurement from bid preparation through to holding profit and loss responsibilities for business execution. He holds a Bachelor of Science Degree in Applied Electronics and a Masters Degree in Business and Technology.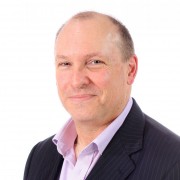 Tony Boyd is a highly knowledgeable and experienced Senior Program Manager who specialises in leading projects in troubled or high profile and complex ICT program environments. With over 30 years' experience in the Defence and ICT industries, Tony has gained an exceptional reputation for his ability to deliver quality outcomes to customers.
His ICT project experience and background knowledge across large international, medium size corporate businesses and government organisations has provided him with a solid platform to execute Program & Project Management services while demonstrating leadership and management excellence throughout all phases of the program/project lifecycle.
Tony was appointed the Program Manager,  Mobile Services Program for the Public Safety Business Agency in 2014 and continues to lead this Program. Previous to this, Tony led the Intelligent Traffic Camera System Project for the Queensland Police Service, major projects on Boeing Defence Australia's High Frequency Modernisation Project (JP2043), Key roles at PowerTel and an extensive Defence career prior to this.   Tony is a member of the Australian Institute of Project Management (AIPM), is a Certified Practising Project Director and recently won the AIPM's prestigious QLD 2016 Program/Project Director of the Year award.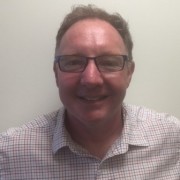 Dave Edwards is a highly regarded Senior Business Analyst complimented with a Project Management skill set. Over the past 20 years he has built up experience in the ICT domain working with diverse teams of people delivering business outcomes through multi-disciplinary programs and projects across the Telecommunication, Defence and Police sectors.
Dave has spent the last eight years working in large complex projects and programs, where my skills in Business and Systems Analysis, along with my associated technical skills, have been exploited to maximise business benefits. His strengths lie in strong analytical skills, an ability to evaluate complex layered business processes and workflows, identifying and facilitating process efficiencies resulting in greater productivity for the organisations he works with.
Having excellent knowledge and experience with Agile, PRINCE2® and BABoK® methodologies, Dave's 'Can Do' attitude enables him to develop supporting skills such as Project / Program Management, Change Management, Estimating, Financial Modelling and Testing.
Dave enjoys contributing as part of an integrated team, planning, scheduling, analysing risks and issues, working collaboratively, communicating openly and delivering high quality products for the business. He attributes his success to an ability to leverage my friendly personality and an ability to openly communicate across the business spectrum.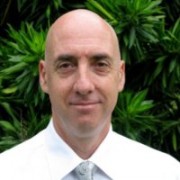 Bill Connell has over 15 years of Business and ICT Project and Program Management experience and demonstrates strong skills and knowledge in managing programs and projects to deliver improved Business capability.  Bill is highly regarded by all those he works with including management and governance members, peers and colleagues as well as program and project team members.  His ability to build a shared understanding and consensus in what are often challenging and unstructured environments has seen him viewed as an invaluable leader of successful programs and projects.
In addition to his delivery experience, Bill has been instrumental in helping organisations build their program and project management office capability.  Bill's depth of experience in pragmatically and effectively applying fit for purpose methodology to different sized programs and projects allows him to define delivery lifecycles, frameworks and templates that meet organisational needs and maturity.  Furthermore, his knowledge of how PMO's improve delivery capability and governance has helped organisations structure and grow their PMO's into effective support teams for program and project delivery.
Over the course of his program and project management, Bill has developed experience in several methodologies including MSP® and PRINCE2® as well as demonstrating strong project management competency through experience based qualifications such as AIPM's RegPM accreditation. Bill has also made use of SAP's ASAP and Oracle's AIM methodologies as well as several of the Agile/Scrum techniques.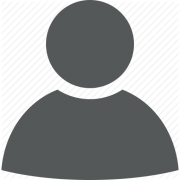 Rodney Briner has been providing contract business analysis services to the private and public sectors for more than 22 years.  During this time, Rodney has been engaged in a wide range of business domains which underpins his ability to springboard into new roles and to rapidly become productive.
Rodney's practices are aligned to the BABoK® and he has specialist skills including: strategic stakeholder analysis, process improvement, process modelling, workflow, Lean Six Sigma, BPMN, CMMN, UML and information management.
When engaging with stakeholders, Rodney understands the need to network 'high and wide' in order to gain a complete view of requirements and issues.
He brings extensive experience using the Queensland Government Business Process Management methodology to deliver business process models in the Government sector conforming to the BPMN specification.  Rodney's approach is based on proven frameworks such as Lean Six Sigma, Theory of Constraints and Process Improvement Patterns.  He is focused on delivering streamlined, simplified processes that contain essential flexibility for human case workers.  Rodney also capitalises from his experience using methodologies including: APT, PPMM, SystIM, RUP, PRINCE2® and Business Improvement Methodology (Main Roads) to enhance the process of delivery within the project.
Rodney's experience is both wide and in-depth, having delivered the varied range of artefacts including: Business Cases, Strategy Artefacts, Business Requirements, Test Strategies, Plans, Cases, and Reports, Functional Requirements, Benefits Realisation Plans, Project Briefs, Assignment Briefs, Proof of Concept Reports, Proposals for Application Implementation, Gap Analysis, Project Management Plans, Procedures and User Documentation.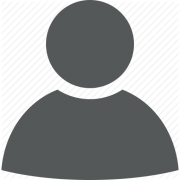 Veronica Juric is an accomplished and results-driven transformation manager who specialises in bringing simplicity to complexity through planned business change programs including strategy, processes, training, systems and organisational structures. Her key talent is the ability to quickly understand and decompose an organisation's fundamentals and articulate these across any level to influence even the most sceptical or change resistant stakeholders. Veronica's ability to openly communicate across an organisational spectrum and control project noise through structured, planned and agreed communication strategies, approaches and plans within difficult cultural environments has gained her industry recognition and respect.
With proven experience in managing high performing teams, her greatest rewards have come from assisting others exceed their own expectations. Veronica possesses an excellent understanding of complex project and change management environments which compliments her excellent interpersonal, communication and negotiation skills, and the ability to develop and maintain mutually beneficial internal and external relationships.  Veronica enjoys being part of, as well as managing, motivating and training, a successful and productive team, and thrives in highly pressurised and challenging working environments.