eVolute® is a Cultural Change Management Framework designed to allow organisations to implement an effective change management initiative aligned with its strategic and operational plans, supported by a robust program and project management methodology. This approach ensures that the change management program can be tailored to a client's organisation and resultant changes can be effectively delivered and transitioned into its future operations. The success of eVolute® is based on its cornerstone foundations:
A clearly defined well communicated change strategy with accessible feedback
Clear current and future states with defined performance measures
A robust mature project and program methodology
Experienced design and implementation support.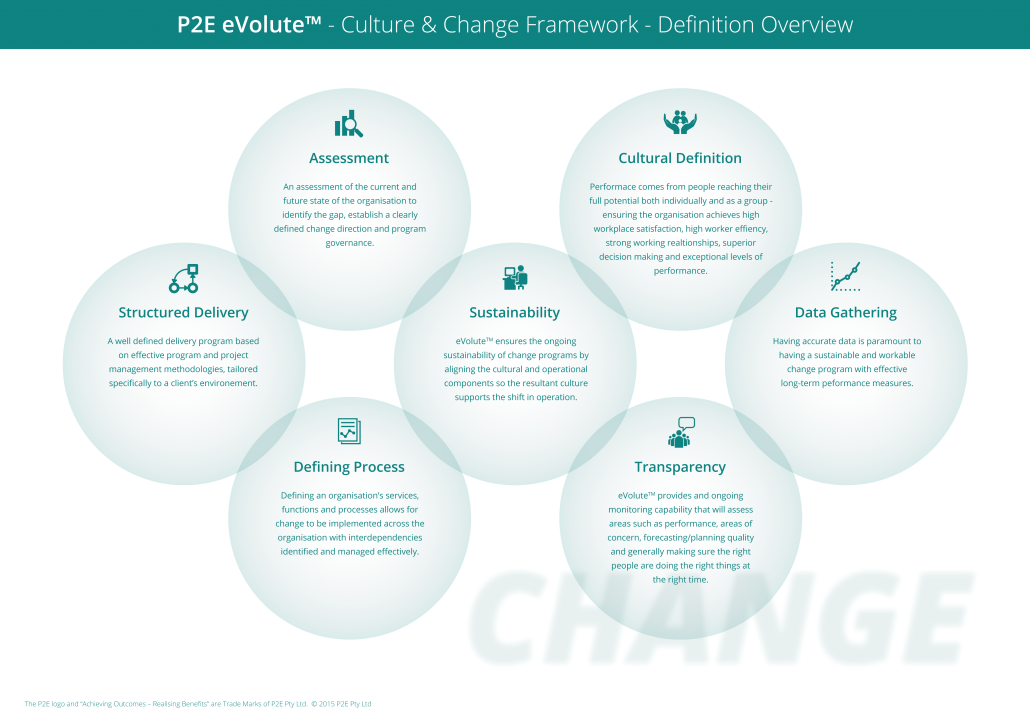 Want to know more about the eVolute® Cultural Change Management Framework? Call one of our expert Consultants or contact us.