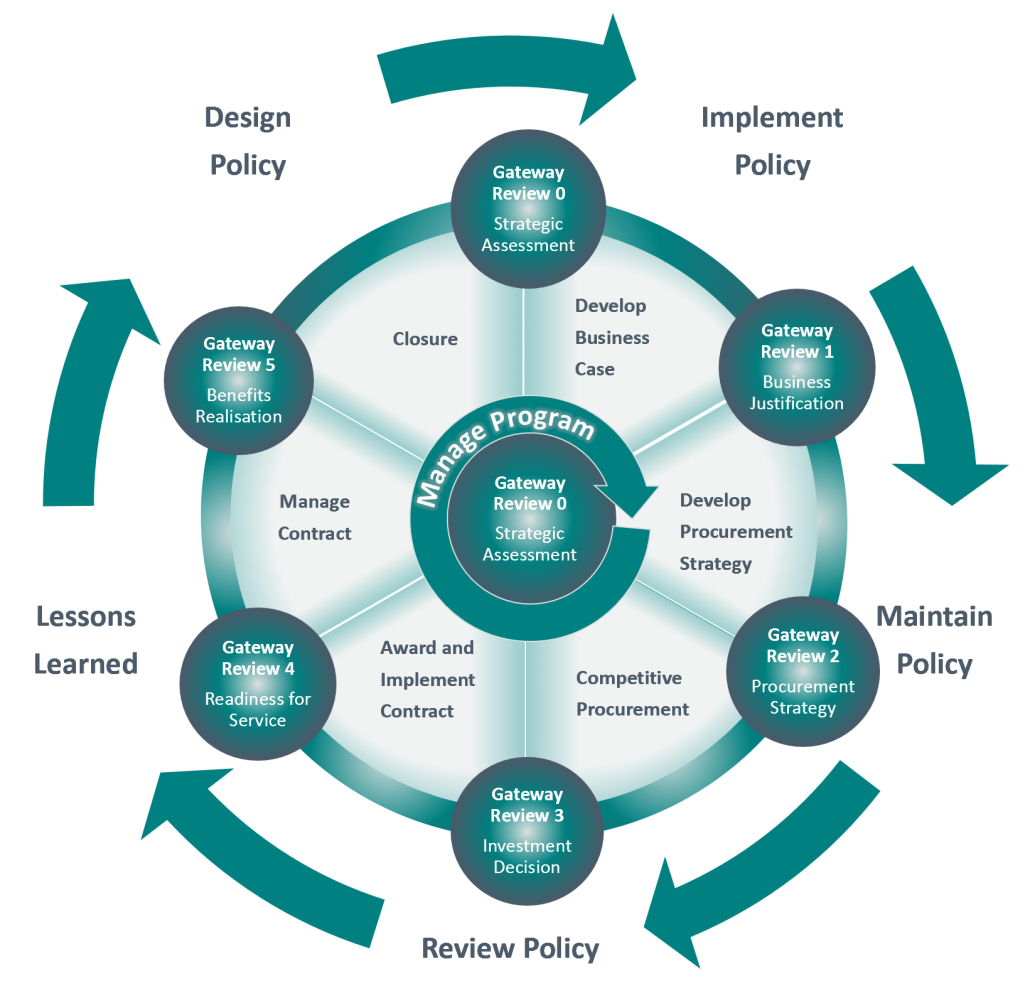 Gateway Reviews are part of a structured, internationally recognised framework for providing independent assurance to a governing body that the undertaking remains robust and positioned to support success, and remains strategically aligned, if the organisation's decision is to continue.  Gateway Reviews are best suited to procurement focused, technically complex, business critical or high-profile undertakings.
Gate 0 Strategic Assessment
Gate 1 Business Justification
Gate 2 Procurement Strategy
Gate 3 Investment Decision
Gate 4 Readiness for Service
Gate 5 Benefits Realisation
Gates 0 and partially 5 are usually managed form the Program layer, performed as appropriate, whilst Gates 1 through 4, and partially 5 are managed at the Project layer.
P2E® has a number of experienced, certified Gateway Reviewers on staff (both Leads and Team Members), and has performed numerous gate reviews for a variety of clients.  Contact us for more information.