P2E Recognised for Community Service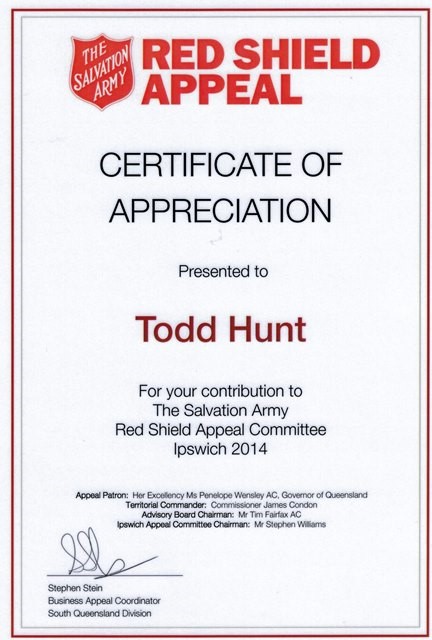 P2E have proudly supported the 2014 Red Shield Appeal as a Bronze Sponsor of the Ipswich City Red Shield Appeal Breakfast held on Tuesday the 29 April 2014 at the Ipswich Civic Centre. Todd has been part of the organising Committee for 3 years and spoke proudly about his association with the Salvation Army and the exceptional community work they perform for those in need. He also stated that it's extremely important that businesses maintain a balance and focus on the community and those less fortunate people. P2E staff are actively involved in community organisations that assist those less fortunate and forms a strong component of our value set.
This year's event went exceptionally well given the difficult economical environment that is faced by many businesses and individuals who attend events like this. The breakfast collectively raised $42,000.00 which was a great way to kick-off the launch of the appeal. Todd made special mention of Stephen Stein (Salvation Army – Public Relations) and his fantastic team for the amazing devotion and commitment that they continue to put in each year.