P2E Recognised at 2016 AIPM PMAA Awards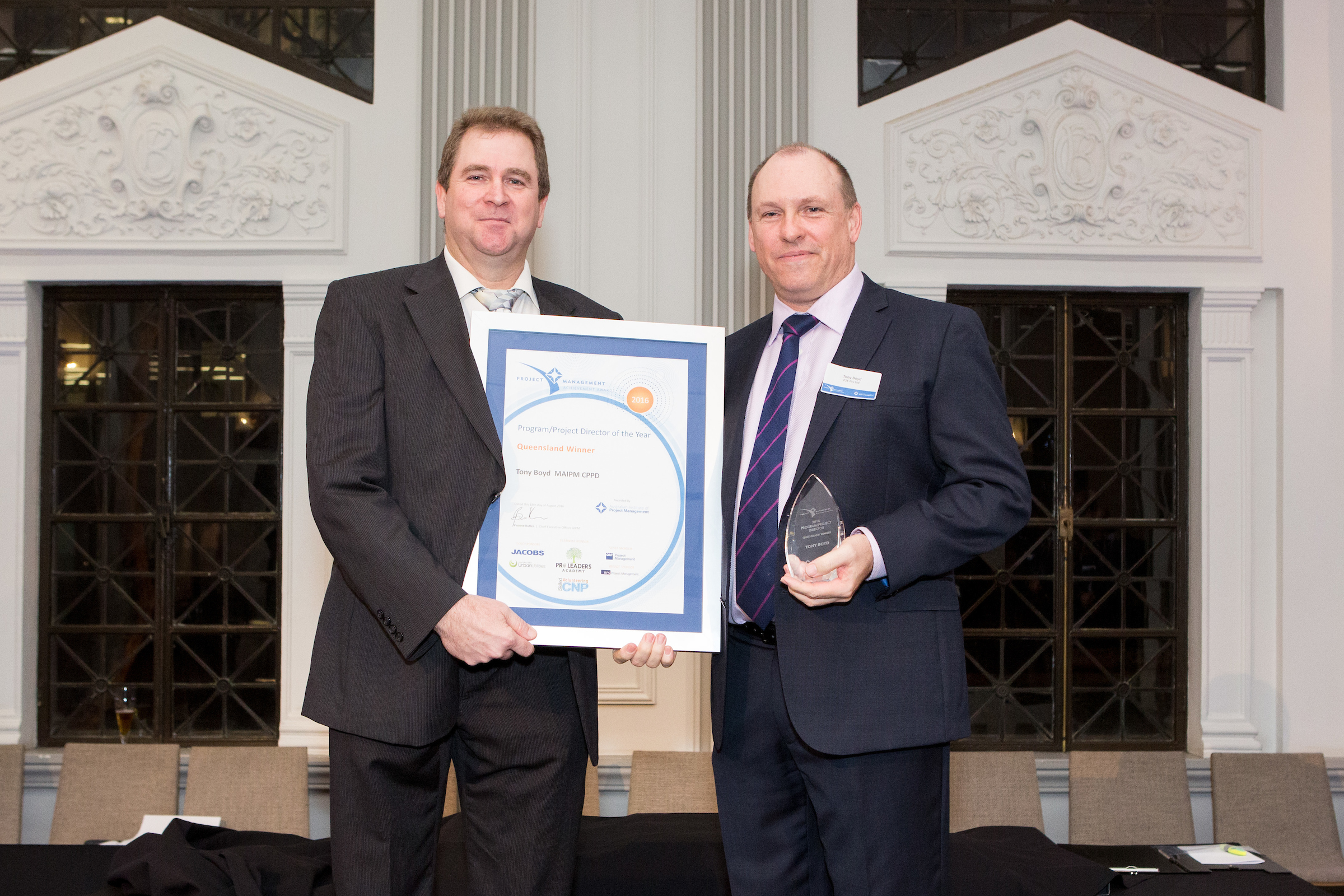 Another successful evening at the Australian Institute of Project Management's (AIPM) Queensland 2016 Project Management Achievement Awards (PMAA).
Whilst the numbers in attendance were down this year, P2E were well represented at the event, where our very own Tony Boyd was announced the winner of Program/Project Director of the Year.
This is no insignificant feat, as the esteemed awards recognise excellence in Program and Project delivery with submissions from many respected organisations from all across the state.
This win puts Tony in the running for the National Program/Project Director of the Year, announced at the National AIPM PMAA Conference in October, where winners from each state are represented.
Well done on your win Tony and good luck at the next level. We are extremely proud to have you on the P2E team.
Tony Boyd is an experienced Portfolio, Program and Project Management professional engaged by the Public Safety Business Agency (PSBA) to manage the planning and delivery of the Mobile Services Program (MSP) for the Queensland Police Service (QPS). The use of mobile technology represents one of the most significant and transformational technology advancements that the QPS has undertaken since the introduction of radio in the 1940s. With high interest from international and national law enforcement agencies, the MSP is transforming the capabilities of frontline Officers and enhancing frontline service delivery to better support community demands and increasing police numbers alike.