P2E Achieves ISO 9001 Certification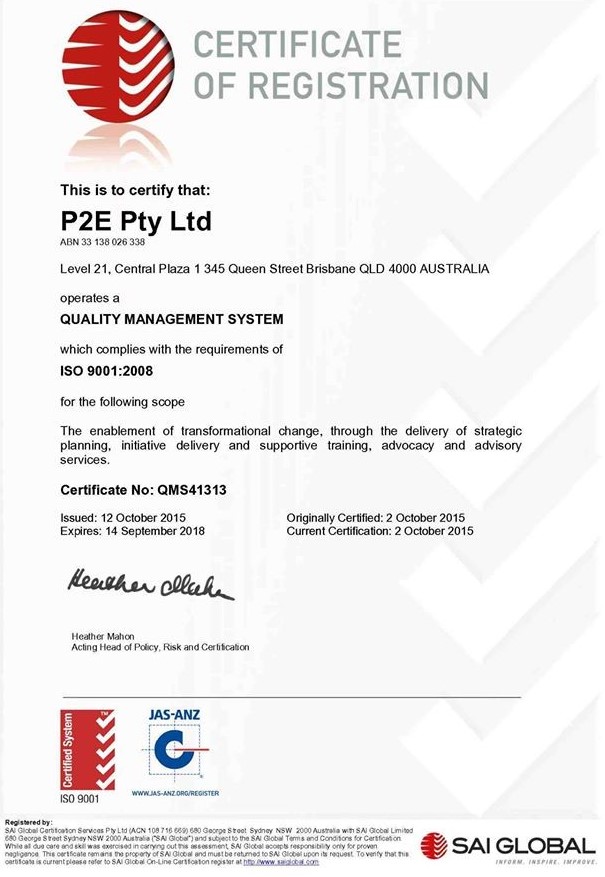 Whilst P2E have had systems in place for many years, to ensure the quality delivery of services both internally and externally, certification of these systems had not been a priority. However, P2E Directors Todd Hunt and Geoff Crooks recognised the value of having the P2E Quality Management System certified to ISO 9001 standards.
So after many gruelling months of hard work from the whole team, and several audits conducted by SAI Global (an internationally recognised certification body) we are proud to say P2E now has a certified quality management system (ISO 9001:2008).
This certification is not insignificant and should instill an extra level of confidence in our clients, partners and employees that we maintain a customer focus and embed a culture of continuous improvement throughout the organisation.