High Tea with Friends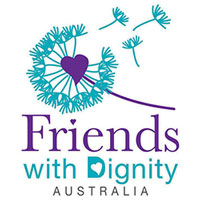 P2E are proud to sponsor Tea With Friends. Founding Directors Todd Hunt and Geoff Crooks are White Ribbon Ambassadors and stout advocates for a world free from Domestic and Family Violence.
Families need to be a safe place. A family bond should be sacred. As husbands, fathers, uncles and a grandfather it terrifies us that one in three women, one in five men and one in five children will experience domestic and family violence.
The work Friends With Dignity does provides such critical support for survivors taking their next steps in a life free from abuse. As business owners and community leaders we all need to Step Up, Speak Out and Support, changing the attitudes in our community so that violence and abuse is no longer tolerated or accepted.
Today P2E were privileged to spend time with Friends with Dignity and enjoy High Tea whilst listening to some key note speakers share stories and strategies for a society free of domestic violence.
P2E is a nationally award winning Project Management consultancy firm. They provide specialist Strategic, Portfolio, Program and Project Management services across all industries throughout Australasia.
P2E's experienced practitioners have proven track records and are recognised throughout Australasia as Transformational Change and P3 subject matter experts. Their years of hands-on industry experience give P2E a diverse ability to structure and plan for business transformation through P3 execution, initiate recovery activities for programs and projects, and provide assurance services, tailored training and accredited courses.
They focus on delivering sustainable business objectives, outcomes and benefits to and for your business – not just short-term capabilities.
That means P2E focus on the things that work and deliver value – not those that waste resources and spin wheels.