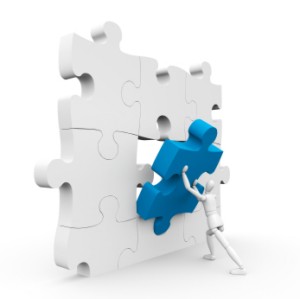 When organisations invest in their staff, their ability to deliver core business, tactical initiatives and contribute towards a Strategic direction is increased significantly. Staff who are provided with the necessary training, skills and materials to enable the efficient and productive delivery of services, enhance the capability footprint of the business significant.
Building capability is difficult in environments that are constantly evolving. P2E® have a proven passion for growing organisational capability specific to transformational change and have worked closely with several large clients to build internal capability through a combination of formal training, contextualised adaptation of methodology, mentoring and skills transfer. This has reduced the reliance on external parties having to come in and deliver costly services in often foreign environments.
Knowledge is power; however, the contextualised dissemination and crafting of individual, team and enterprise knowledge bases benefits all! This was no more evident with P2E being identified as one of seven critical success factors for the Queensland Police Services 2015/6 National and International Project of the Year "G-20". This was specifically targeting our Project and Program Management Approach. P2E have delivered accredited and non-accredited training to well in excess of 400 staff across a period of 6 years. The skills, experience and qualifications of QPS staff who have worked with P2E consultants is a testament to this
Try us or speak to one of our clients – a lot of organisations can talk a good story but P2E deliver on ours!