AIPM Inaugural Regional Conference 2016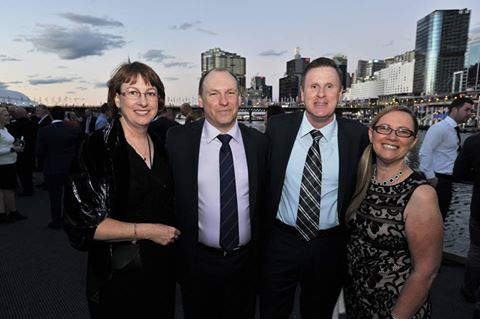 P2E were proud, once again, to be partnering sponsors of the 2016 Australian Institute of Project Managements Inaugural Regional Conference with participants from as far abreast as China.
The conference, held in Sydney, 16-19 October, is supported by the International Project Management Association (IPMA) and the Asia Pacific Federation of Project Management (apfpm) and is the first of its kind in the Asia Pacific region.
This year's theme "Project Management: Building Capabilities" reflects P2E's own mantra, Achieving Outcomes – Realising Benefits.
We all held our breath while the announcements were made for the National Winners, as our very own Tony Boyd was a Finalist in the Program/Project Director of the Year category.  Unfortunately, Tony was pipped at the post by a worthy opponent from the Telstra Corporation (Vic) for the roll out of the Telstra Air WiFi Network.  Tony we are all very proud of you, congratulations!